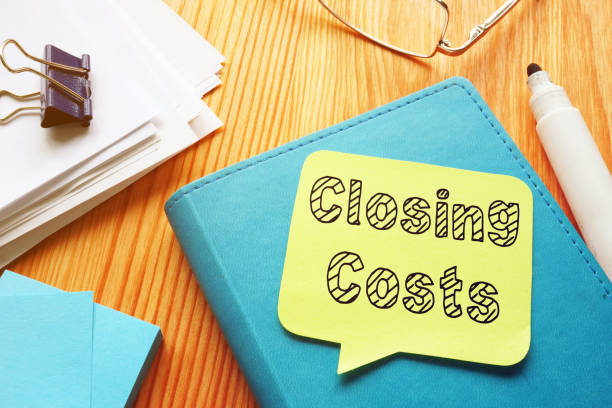 What are my closing costs as a buyer when purchasing a new home?
Purchasing a home is arguably one of the biggest financial decisions you will make in your lifetime. In addition to the purchase price of the home and your down payment, here are 6 closing cost fees to keep in mind as you begin to budget
Home inspection. This is a crucial step in the home buying process. It's your opportunity to diagnose the health of a home's mechanical, structural, plumbing, electrical, roof and other components. The home inspection report can give you the leverage you need to negotiate price and repairs. The average cost you can expect to pay is between $300 to $500 depending on certain components, such as square footage, pool, septic system, well, and the location.
Title services. Title services encompass the transfer of the title from the seller and do a thorough search of the property's records to ensure no one will pop up with a claim to the property to pay a debt. Additionally, you may need to buy title insurance which will protect the lender and your investment in the home. One of our preferred Title Companies, that is local to Boerne, Texas, is www.apirraabstract.com. Hop on over to their website to learn a little more about them!
Survey. The home buyer is often responsible for completing a professional land survey to ensure the deed matches the property. A surveyor plays a key role in approving new home additions, such as a larger kitchen, a new guest space, or adding a fence for a yard. Costs are typically based on factors like the size of your lawn, difficulty of the terrain, research time to find property documents, travel time, and special services. This cost can be anywhere between $200 to $1000 with the average being about $500. Westar Alamo does almost all of our surveys, you can find them here (http://www.westarlandsurveyors.com/)
Appraisal fee. Before getting a loan, you will likely be required to get an appraisal of the home to determine its estimated value. This will be conducted by a third-party company and the cost can land anywhere between $300 and $1,000, depending on the size of the home. Unless you are paying cash, this will be a necessary fee.
HOA fees. Many communities have a homeowners' association that enforces monthly fees. This money is used for general maintenance and updates to areas like pools, parks, and more. HOA fees can vary anywhere from $10 to $600 a month, depending on where and what type of property you are buying. Some HOAs charge a transfer fee as well. If you are purchasing a single-family home, the fees are not going to be as high as for you purchasing a condominium or a townhome.
Taxes. The taxes each buyer pays at the closing table differ, but it is not uncommon for it to be up to two months' worth of county and city property taxes. Costs are usually prorated based on the time of closing. Additionally, there may be taxes for the transfer of the home title. If you would like to see what the current taxes are on a property, look it up on the county tax rolls. (https://kendallad.org/ for kendall county and https://www.bcad.org/ for bexar county.
If you are curious to see closing costs for a home you have your eye on, call us anytime, we can run a net sheet for you to include an estimate.
Staci & Hal Gahm serve the real estate needs of neighbors in the Boerne, San Antonio, and surrounding Hill Country communities. Their Texas Hill Country roots run deep, as this has been their home for over 30-years. The Gahms settled in Boerne for its friendly people, honest values, and small-town charm. When not tending to your real estate needs, the Gahms enjoy the great Hill Country outdoors with their daughters, Halli and Brooke, and their King Charles Spaniel, Dixie.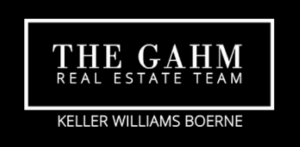 Hal Gahm | 210-994-0050
Staci Gahm | 210-415-8329