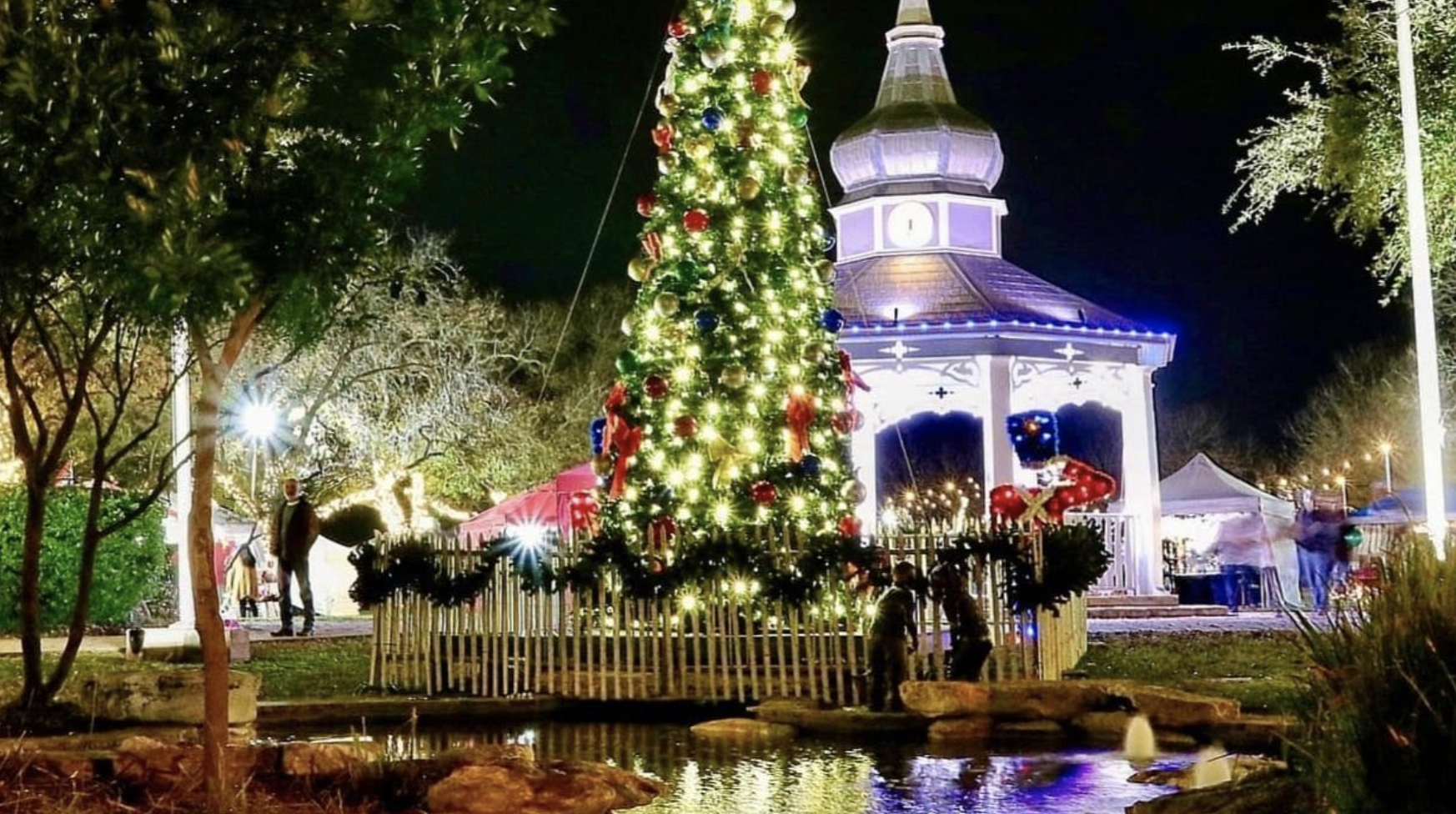 Boerne, Texas, has been ranked as one of the happiest towns in America for many reasons. The proximity to San Antonio, but just far enough away to feel away from the hustle and bustle, and the Hill Country Mile of small town shops, boutiques and restaurants all give Boerne its small town charm. When it comes time to celebrate the holidays, Boerne does not disappoint! Whether strolling along the Hill Country Mile, attending a festive event or enjoying the beautiful Christmas lights in Boerne, there are plenty of ways to enjoy the holidays with your family here in Boerne!
Dickens on Main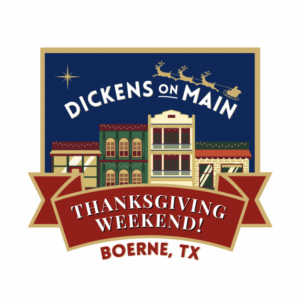 Dickens on Main is celebrated the weekend after Thanksgiving every year and it attracts many visitors to Boerne. Watch the town be transformed to get you and your family into the holiday spirit of the season. Enjoy countless activities for kids including ice carving shows, ice sculpting competitions, pictures with Santa, along with live music, yummy food and more! Dickens 2022 has come and gone, but mark your calendars to come celebrate next year so you don't miss out!
Weihnachts Weekend and Parade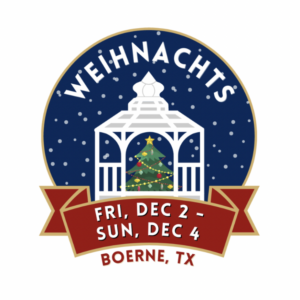 Weihnachts Weekend, a magical family tradition, is held Friday, December 2nd – Sunday, December 4th. Starting Friday at noon the Weihnachts Market at Main Plaza will be open and ready for visitors!
Join us for the 35th annual Weihnachts Parade on Saturday, December 3rd at 6:00 p.m. Bring your own chairs and be sure to set up early to enjoy the magic of close to 100 floats traveling down Main Street spreading holiday cheer! Before and after the parade, you're welcome to stroll the Hill Country Mile and enjoy a bite to eat, grab a beer from a local brewery or knock out some Christmas shopping!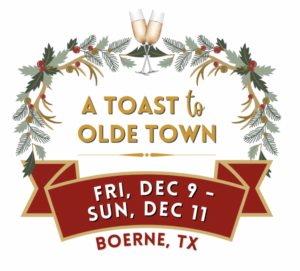 This event is held the weekend of December 9th – 11th this year and is put on by Boerne Retail & Restaurant Owners Association. Check them out on Facebook HERE to see the fun holiday festivities they have this year! As mentioned, small town charm is an attraction to Boerne, so it's important for us to shop, eat and drink locally! This is a wonderful opportunity to do all those things!
On Saturday, December 10th, from 10:00 a.m. – 8:00 p.m. stop by and "cheers" as you shop along the Hill Country Mile. Many shops will be serving warm cocktails as you shop and stroll. You can check out a list of participating businesses HERE.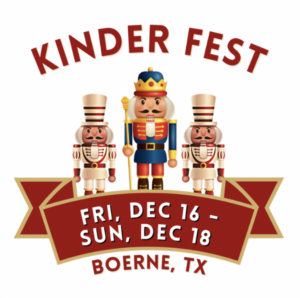 Kinder Fest
Kinder Fest, one of the last Holiday activities in Boerne, is held the weekend of Friday, December 16th – Sunday, December 18th. This weekend is also hosted by the Boerne Retail & Restaurant Owners Association, and provides opportunities for children to kick off their holiday break and get into the holiday spirit!
Enjoy lots of fun events for children of all ages! Unfortunately the Cookie Crawl is sold out for the year, but it's a fun activity to add to your holiday bucket list for next year. On Friday or Saturday, go by The Dienger to start a Santa Scavenger Hunt. Saturday from 10:00 a.m. – 5:00 p.m. stop by Under the Fig Tree to create a Christmas Card and spread your holiday cheer. At that same time, swing by J. Forks Design for a visit with Santa! There's also a Cowboy Christmas Market on Saturday and Sunday for last minute Christmas items! Put on your ugliest Christmas sweater, bundle up your kiddos, if the Texas weather cooperates, and enjoy celebrating this magical season through the eyes of a child.
Celebrate the Holidays with Christmas Lights Around Town
Among all the holiday activities and ways to celebrate the holidays that Boerne has to offer, out town also has a few magical locations to view Christmas lights!
The Jones CHRISTmas Ranch is one you don't want to miss! With over 2.5 million lights, this display will be sure to bring you and your family joy. Click on the link to check the hours operation and directions.
The Old West Christmas Light Fest in Enchanted Springs has "Old West Fun" and "Texas Sized Sparkle." Enjoy a night full of holiday fun here – roast marshmallows, do a scavenger hunt, find your way through a hay maze, enjoy live music, food trucks and more! Tickets are available for purchase on their website.
Boerne Bright offers a walk-thru Christmas Light experience and is held at the First Baptist Church in Boerne. Warm up with a cup of hot cocoa, put a pep in your step with Christmas music, and enjoy the beauty of the lights and the meaning of the season.
There are lots of other Christmas Light opportunities in the Hill Country area, and you can see a full comprehensive list HERE. It's a magical time, and what better way to celebrate the season than to turn on some Christmas tunes and drive around looking at the beautiful lights!
Celebrate the Holidays with Us!
There are so many reasons to fall in love with Boerne and this time of year makes it so much more magical! Whether you call Boerne home or come celebrate the holidays here, we hope you enjoy our town and all it has to offer! If you are visiting and are interested in calling Boerne "home", we'd love to hear from you. Contact us HERE, to talk about making Boerne, one of the happiest towns, the city on your Holiday Cards next year!