We know it's still hot as anything, but the beginning of September and the inevitable start of school always seem to signal summer's end. Gone are the relaxed schedules and later bedtimes. Now we're getting up before dawn and coffee is once again our dearest friend. Naturally the continuously high 90+ degree temps are keeping us wishing for cool fronts and changing leaves. After all, a Texan can dream right? Of course for most of us the end of summer means saying goodbye to mid-week summer trips and long vacations. Instead it's time to plan for short excursions to fill those in-between spaces before the holiday season arrives. That's right, it's the all important "weekend getaway" and we've got the perfect spot for it right here in Boerne, Texas!
Allow us to introduce you to our small town. Known as one of the best places to live in Texas, we're only 30 miles north of San Antonio and known as the Gateway to the Hill Country. And yes, it's every bit as idyllic as you may have heard. So let's get to the good stuff. What to do on your weekend getaway to Boerne!
Since you'll need fuel for your weekend adventure, we'll start with where to eat. First up is brunch. After breakfast it's obviously the most important meal of the day. You'll find one of the best brunches in town at The Dienger Trading Co. Housed in a 100+ year old building that's just brimming with history; you'll experience its modern lifestyle charm, along with those famous Texas Hill Country vibes. If you can't decide what to order, we definitely recommend the Hill Country Breakfast. Pair it with a handcrafted latte or maybe a mimosa, then check out the Dienger boutique in the back before you leave!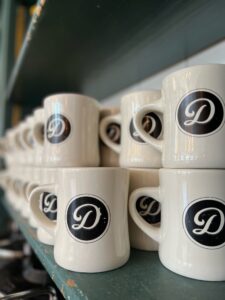 But what about dinner? While you'll find several options, we can't help but steer you toward Cibolo Creek Brewing. Feel free to dress up a bit or just come as you are, either way we promise you'll fit right in. Serving on-site crafted brews and amazing eats, you can take in the sights and sounds of Main Street from the front porch swing or grab a seat on the back patio for some live music. Oh and trust us, you'll definitely want to get the burger…wow.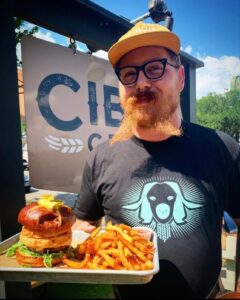 When you're ready to shop, be sure to spend time browsing up and down the Hill Country Mile. Running the length of Main Street, the Hill Country Mile is filled with shops carrying all things unique and fabulous. And if you visit town on the 2nd weekend of the month, you'll be right on time for Market Days! Vendors from all over the Texas hill country gather at Main Plaza on the 2nd Saturday and Sunday of each month. You can shop, eat, then shop some more!
If the slower pace of a Farmer's Market is more your style, make sure to pop over to the historic Herff Farm's open-air market on Saturdays from 9a-1p. There's always fresh produce, coffee, handmade goods, plus food and live music. Surrounded by the nature center, you'll love browsing vendor tents underneath gorgeous, old oak trees. It's a beautiful space to breathe deep and soak in the hill country. While you're there take a walk through the pollinator meadow trails, visit the gardens and tour the original Herff House.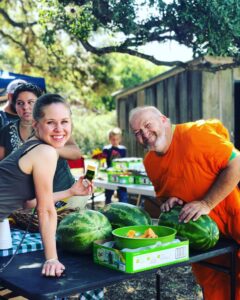 Whether you're traveling with kiddos or you're just an old school geology buff, the Cave Without a Name is a perfect destination for some up close views of staggering stalactites and stalagmites. Chilled by nature to a perfect 66 degrees year round, you'll appreciate the temperature change no matter the season. Easy to walk, well lit pathways guide you through 6 spectacular cave rooms. Keep in mind reservations are required, so plan ahead!
If you'd like to soak up a bit more of the Texas hill country, we highly recommend a visit to Saint Tryphon Winery. Just north of Boerne, this local winery was founded in 2016 on a historic 1890s homestead. All wines are 100% Texas High Plains grapes and crafted with minimal intervention. The results are delicious. Their tasting room has gorgeous views, plus we love that this winery is family and pet friendly! Reservations are required.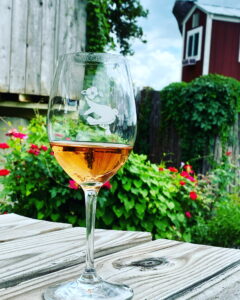 If you're more of a DIYer and prefer a hands-on approach, you absolutely must make time for a workshop at Assemble Cocktail. The buzz around this new spot has been amazing and with good reason. Each workshop lasts around 90 minutes, teaching participants how to handcraft cocktails using premium ingredients and professional barware. For those abstaining from alcohol, not to fear! Assemble Cocktail also offers alcohol free versions of all its cocktail recipes.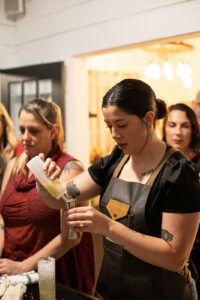 Well that's a wrap on our weekend getaway in Boerne, Texas! Hard to believe we've barely scratched the surface on all the fun things to do in this wonderful small town. Which is exactly why we recommend planning a repeat visit. See ya'll soon!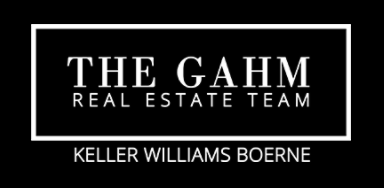 Staci & Hal Gahm serve the real estate needs of neighbors in the Boerne, San Antonio, and surrounding Hill Country communities. Their Texas Hill Country roots run deep, as this has been their home for over 30-years. The Gahms settled in Boerne for its friendly people, honest values, and small-town charm. When not tending to your real estate needs, the Gahms enjoy the great Hill Country outdoors with their daughters, Halli and Brooke, and their King Charles Spaniel, Dixie.
Did you enjoy this post? Subscribe for more local real estate tips, market updates, and more from The Gahm Real Estate Team!